Description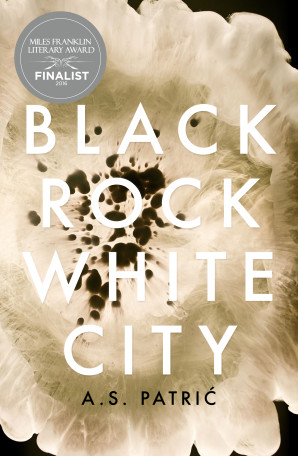 WINNER Miles Franklin Literary Award 2016
Black Rock White City is a novel about the damages of war, the limits of choice, and the hope of love.
During a hot Melbourne summer, Jovan's cleaning work at a bayside hospital is disrupted by acts of graffiti and violence becoming increasingly malevolent. For Jovan the mysterious words that must be cleaned away dislodge the poetry of the past. He and his wife Suzana were forced to flee Sarajevo and the death of their children.
Intensely human, yet majestic in its moral vision, Black Rock White City is an essential story of Australia's suburbs now, of displacement and immediate threat, and the unexpected responses of two refugees as they try to reclaim their dreams. It is a breathtaking roar of energy that explores the immigrant experience with ferocity, beauty and humour.
'What impresses first about A.S. Patrić's novel is the assuredness of the writing, his accomplished and confident language. But what is most moving is the humanity of his story, the vividness and truth of his characters' emotional worlds. Black Rock White City is bold, mature and compassionate. I couldn't put it down.' Christos Tsiolkas
'Trauma writes itself into the body, and will sometimes write itself out again. Turning about an unraveling horror in a Melbourne hospital, a couple deeply scarred in the wartime crucible of Sarajevo try to right themselves in the strange light of a new land. Black Rock White City is a taut and compelling novel from one of the finest of Australia's emerging writers.' David Brooks
'A joy to read someone with such an intense devotion to the architecture of writing.'
Cameron Woodhead, The Age