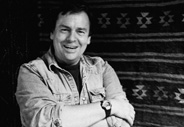 Ken Haley is one of Australia's most widely travelled authors.
To date he has visited 109 countries, 57 of these on his own two feet, and 52 in a wheelchair. He became a paraplegic in 1991, but as far as Ken is concerned the only difference this has made is that he now observes the world from a sitting position.
A journalist by profession his experiences include stints on the foreign desk of The Times, Sunday Times and The Observer in London, the Gulf Daily News in Bahrain and the Oman Daily Observer. He has also worked at The Age, Melbourne, and as a newspaper sub-editor in Athens, Hong Kong and Johannesburg.
He currently lives in Melbourne.